Are You All Set To Develop Effective Online Training Programs?
A quick checklist to check your readiness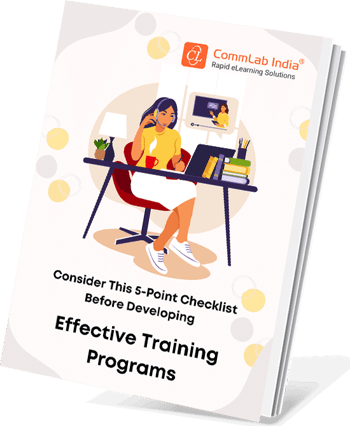 Download the Checklist Now!
Discover your readiness to design and develop effective online training programs.
Equip yourself with the secret tips and to-dos for a failproof training strategy.
It's Time to Test Your Readiness!
Designing and developing effective online training programs can boost your employee performance and productivity while enhancing your business ROI.
Every learner is unique and so are their learning styles and preferences. So, a one-size-fits-all approach doesn't work well.
This 5-point checklist will offer you insights into the parameters that facilitate the development of impactful online training programs to offer personalized learning experiences.