Creating Storyboards for Interactive eLearning Courses is Now a Cakewalk
An editable PowerPoint template to design quick storyboards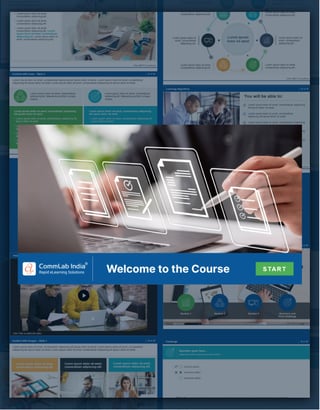 Download the Template Now!
What can you do?
Get access to editable and customizable slides and GUI
Prepare quick storyboards for level 2 interactive eLearning courses
Enhance learner engagement by using in-built interactivities
Design engaging assessments to evaluate your learners
Design Captive and Organized Storyboards in a Jiffy!
Get your hands on this high-quality customizable template to design blueprints for your eLearning courses in no time.
You just need to dump your content and everything else will be taken care of. Right from alignment to content presentation, and much more. Build awesome storyboards that align with your branding guidelines — logos, icons, and color palate to offer immersive learning experiences to your learners.
DOWNLOAD THE TEMPLATE NOW