Avail Unlimited Goodies with the VIP Package!
As a member of the elite club, you will have access to exclusive perks and resources.
GET THE WEBINAR VIP PACKAGE!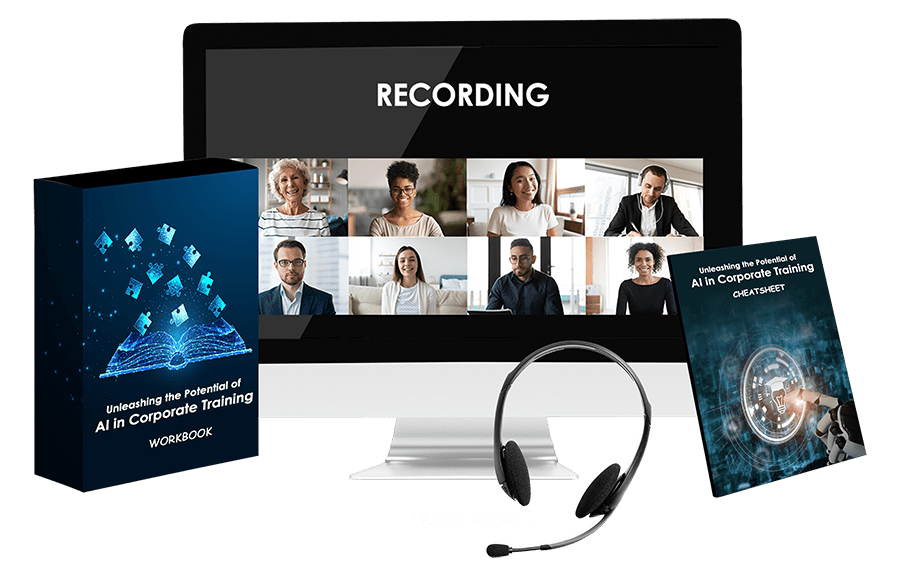 For only $299, get access to Unleashing the Potential of AI in eLearning webinar recording PLUS exclusive offerings!
This is the first time EVER CommLab India has shared this training, and this is your chance to get all the top tips and nuggets for LIFE!
+PLUS: Make implementation easy with assets put together by experts! We will take all the notes from the training and compile them into a workbook, so you can implement what you learn!
Get recordings and revisit webinar on-demand
Get workbook to reuse and share with your team
Get cheatsheet to simplify implementation
Discuss your needs with our Learning Experts
Get the complete recording of the webinar.
Explore key slides, essential references, and more.
Get expert tips, quick reference notes, and more.
Connect with experts to get started with AI.
A course + eBook on using ChatGPT for instuctional design.
Connect with experts to get started with AI.
Total Value

$997
ONLY: $299